Nimbark scaling great heights using ITEMA's A9500p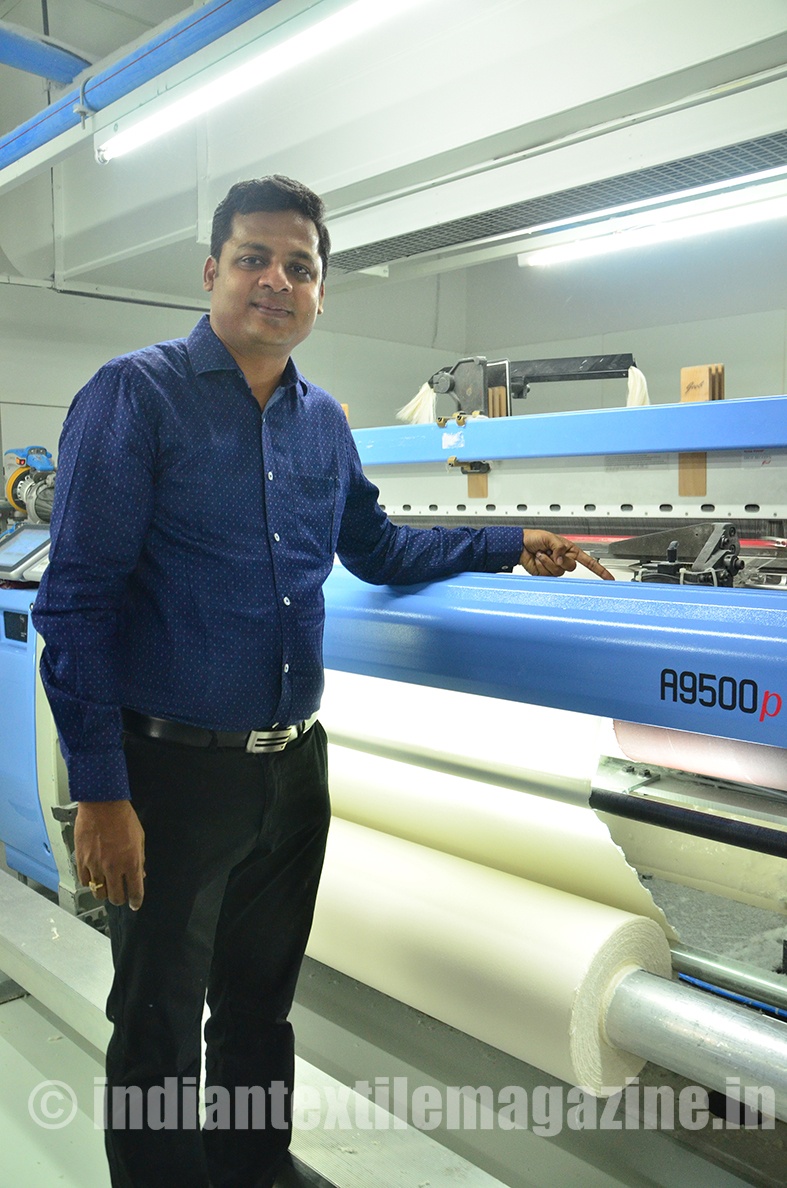 One such sector that has been maturing at a rapid pace is the weaving industry. Though weaving is one of the important sectors for Indian textile industry, it has not been given due attention like the spinning sector. The main reason attributing to this fact is the nature of this sector which is predominantly unorganized. These units are typically known for using second-hand or Chinese looms ranging from 6 to 30 machines under a single roof.
But things are changing in a rapid manner. With better exposure and growing competition, these small players have realized that superior technology is the only way forward for future survival. In this segment, the world renowned Italian brand, ITEMA, has been playing a key role in empowering small and medium textile entrepreneurs with world-class technology and unparalleled customer satisfaction.
ITEMA version 2.0 has been highly effective with its new management and customer-centric approach. The weaving major has taken India as one of its important markets and is prioritizing it, which never happened until a few years ago. In this renewed approach, top level management from the Italian HQ makes regular visits to Indian customers to understand and accommodate their growing needs and to provide customized solution for individual problems.
Recently during one such visits by the Italians to Kolhapur, it was made clear that their approach is paying them rich dividends. The customers were delighted to have the management team visit their premises and appreciated the efforts and interests shown by the brand in such smaller pockets.
"We are customers of ITEMA for the last one year and we are immensely satisfied with the brand, their approach towards the Indian market and their machines. We received the very first installation of A9500p air-jet machines in the world. This shows their commitment and trust with small and medium players within the textile fraternity," says the Director of Nimbark Textiles, Mr. Arun Baheti, in an exclusive interview to The Textile Magazine.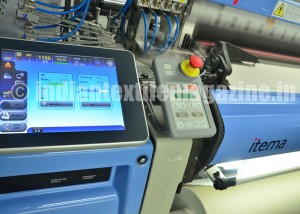 Nimbark Textiles, located in Ichalkaranji, manufactures dhotis for the last two decades. Not known to many until recently, when the young directors of the company decided to invest in the best and premium-range air-jet machines from ITEMA – the A9500p where p stands for premier, performance, powerful. Arun Baheti of Nimbark signed the deal for 24 machines with ITEMA for their latest A9500p machines during the GTTES show last year, a true trailblazer project which paved the way for numerous other installations of this type.
Today, biggest names of Indian textile industry are making their way to Ichalkaranji to watch the performance of these newly installed A9500p air-jet machines. Nimbark has moved ahead from dhotis to manufacturing of fabrics for shirting and trousers. The company has been running these machines at 1100 rpm on cottons; numbers that are hardly achieved in shop floor in India.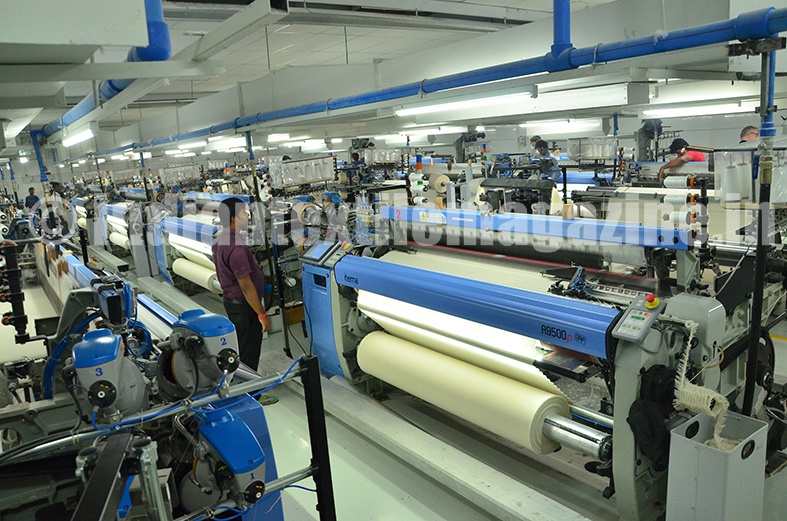 Nimbark has a production capacity of close to 300,000 m/month using their existing batch of 24 machines and hopes to sign his second order with ITEMA for another 24 machines of A9500p in the first semester of 2016. When asked regarding the reason for choosing A9500p for his second lot, "Best in class performance of these machines and excellent after-sales service by the Indian team made me go for another batch of 24 machines. I didn't think twice, I didn't have to check with their competitors, after seeing the performance for myself I knew that I only wanted A9500p machines," proudly mentioned Mr. Baheti.
Many stories in Ichalkaranji similar to Nimbark had one thing in common, the brand perception of ITEMA weaving machines is on the rise and customers are openly acknowledging the commitment of the team to grow this business in India. The Italian brand has sold more than 700 machines in the region of Kolhapur & Ichalkaranji in the last 24 months helping it to capture a sizable market share in this textile cluster.